Around here, the start of Spring brings with it warmer weather, glowing fire pits and friendly gatherings that usually involve a cocktail or two. We've found the perfect balance of refreshing flavor with a bite of pepper to really heat things up with the Watermelon Habanero Shrub from Kansas City Canning Co. Naturally, we had to put it to work in a simple margarita – just in time to say "Hellllloooooo" to summer!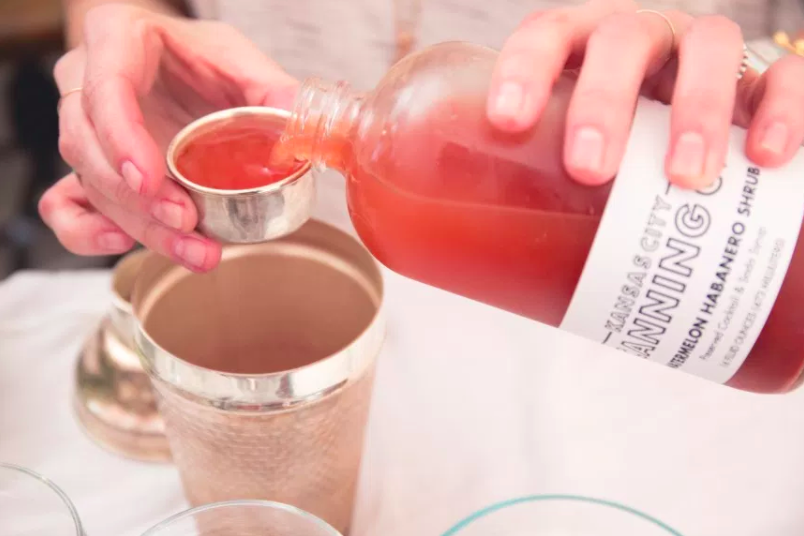 Luckily, the recipe for this one is pretty straightforward and the measurements are even printed right on the bottle.
Start by rimming a glass with salt. Even if you're not a salt lover (I'm admittedly not), it really does the job to cut the spicy punch of the habanero as you're drinking. Trust me on this one, start by rimming a glass with salt.
Add ice, tequila and the shrub to a shaker. Shake shake shake.
Strain the ice, pour into your glass and garnish with a lime wedge. Then, simply enjoy!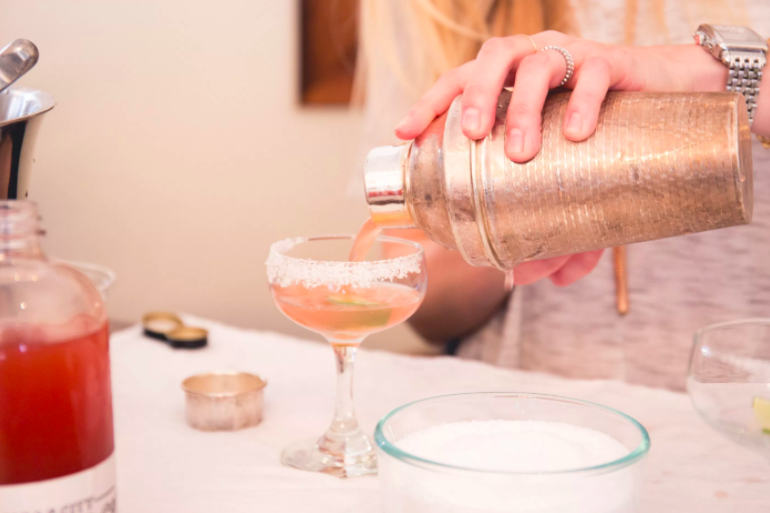 The unique flavor combo is not only delicious, but makes for a fun adventure for friends and guests. Really step up your hostessing game with a mix-your-own bar using Kansas City Canning Co.'s fun seasonal collection of shrubs. Or, consider adding some of their famous Spiced Pickled Beets or Clementine Thyme Marmalade for awesome appetizers.
What's your go-to Kansas City cocktail for outdoor entertaining? Let us know in the comments for your chance to be featured on the blog!