After moving in January, it's been a long, slow process to unpack and find designated places for things in this new-to-me old house. Older homes are notorious for their lack of storage. It doesn't necessarily make them any less lovable – you just know going into it that you're going to have to get creative. Or get minimal. We're trying to do both.
On the creative side, we landed of making the few small closets we have as effective as possible. This meant that Aaron immediately jumped into building custom closet organizers from scratch.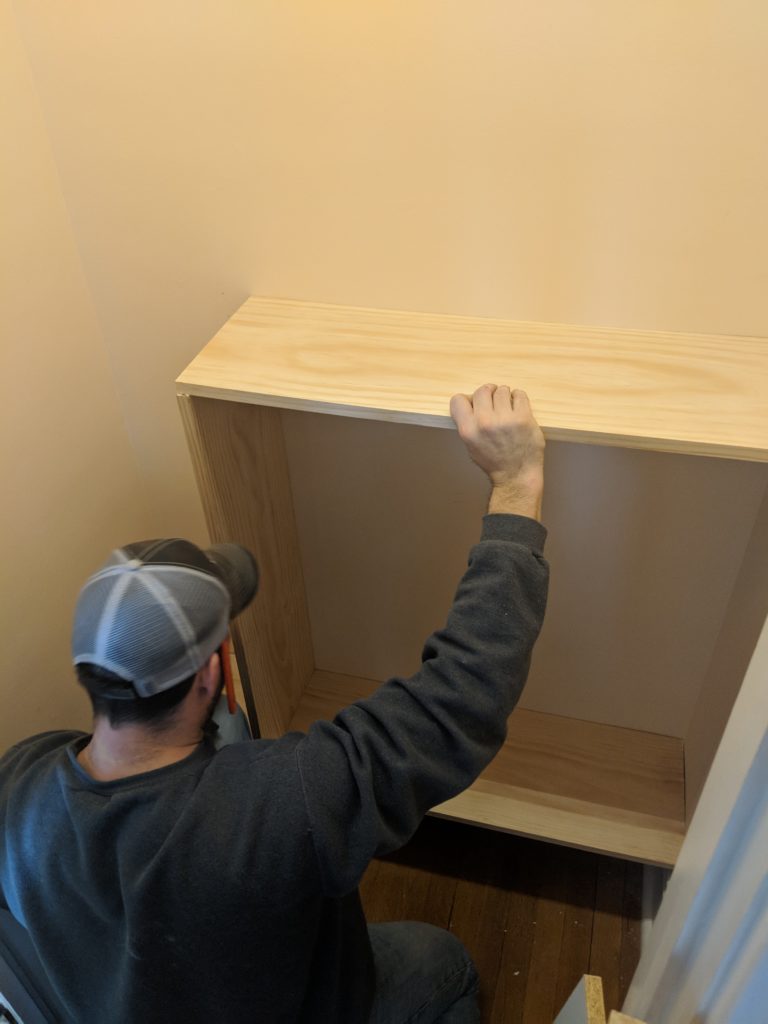 Now, I know what you're thinking. "I've seen the ones in Lowe's! You just buy them and put them in!" Yes – that's true. We rationalized a few perks by building them ourselves:
We were able to customize the shape of the organizers to the clothing types we needed to accommodate most. My closet has a long space for dresses. Aaron's has some narrow shelves and cubbies for t-shirts, hats and belts. Both of us wanted high areas for tops and low areas for pants. The rest of the design needed to cater to each of us individually.
We thought we could save some money. In the end, we likely spent about the same amount as we would have if we used a "system." However, we were able to upgrade the wood – so our organizers are likely a bit more sturdy than the usual pressboard.
We kept it simple, for now. Since we built them for the long haul, we kept the layouts super simple. We plan to use the organizers in the new formation for awhile and see how it works. If either of us need to make adjustments down the road, we'll just measure, cut and customize as needed!
The new house has a pretty wild layout for his and her's closets on either side of the bedroom doorway. It took Aaron and I a couple of weekends to settle on a design, buy materials, cut and install. To be fair, he did most of the heavy lifting – but I like to think my amazing company and multiple trips down the stairs to the basement were kind of helpful.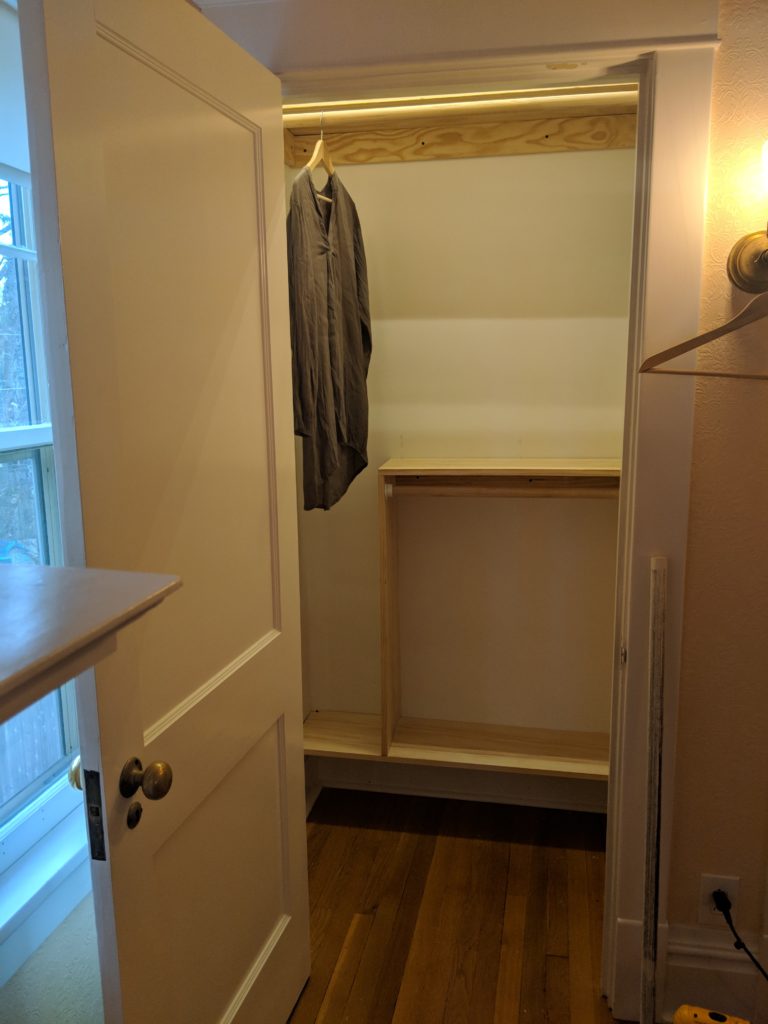 Months later, it's more than obvious that the custom organizers were well worth the effort. They've made our closet organization leagues better but also highlighted that we need some additional storages solutions. With this quick, easy and good practice project under our belts – we're ready to move on to significantly larger construction. Up next? Adding a wall to the basement, installing cabinets and building the world's most epic laundry space and dog spa. Quite the leap, huh?