Buying home will probably be one of the largest, most significant purchases of your life.  You should treat the experience as a once in a lifetime opportunity.  Although every realtor must g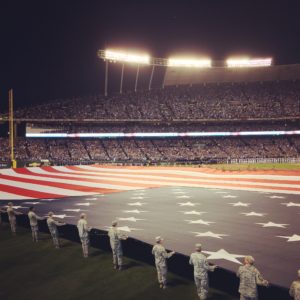 o through the same training, not all realtors are created equal. As experts in their field, they all find their niche, so to speak.  This is why a veteran should team up with a realtor who understands the Military and the VA loan process; someone who will go that extra mile for you –  a military veteran.  A knowledgeable veteran realtor specializing in the VA loan process can save you both time and money and make the home-buying process a smooth and seamless experience.  Here's why.
Understanding the Complexities and Benefits of a VA Loan
A good veteran agent specializing in VA loans knows and understands the rules and standards set by the VA.  From minimum property requirements to inspections and appraisals, your agent should be working hard for you and your family to ensure no delays and on-time closings.  Choosing a veteran realtor with experience on both ends of the process (buying and selling) will give you an edge in understanding and capitalizing on the perks of VA loans. You could be missing out on benefits such as 0% down payment; low interest rates, No PMI and possible funding fee waivers.  Going into the home-buying process with this information at the ready will only help a veteran home buyer secure the best possible deal in the long run.
Identifying and Understanding the Military Lifestyle
In addition to understanding the ins and outs of VA loans, there are a few other reasons to use a veteran-friendly relator. For example, current military personnel and military veterans naturally identify with each other.  Having experienced the hardships and rewards of military life at home and abroad, they understand and trust core military values.  It's only natural a Veteran realtor would go above and beyond for his fellow soldiers; giving back to the community that cultivated his core values.
Orders are Orders… You Need to Move with a Sense of Urgency
A veteran agent also understands that the demands of military life are significantly different than what most civilians' experience.  Soldiers tend to move more than civilians.  Often moves are made every few years as the military dictates.  Knowing that an agent has gone through a permanent change of station is more likely to fully grasp the sense of urgency and complexities that comes with each PCS.  Military moves involve many moving pieces.  A good agent will help speed things along, provide extra time and services and generally ease the burden of another move on both vets and their families.
Military personnel live fast-paced lives that feed off planning and structure. Often wives and young children are uprooted to begin again in new cities, far away from friends and family.  A veteran agent understands your deadline is hard and fast; missing it means more time apart from wives and kids and more stress on the family unit.  When choosing a realtor in your area, look for a fellow veteran with VA loan experience, an appreciation for your unique circumstances and the dedication to get you into your new home worry-free.