New builds have been on the rise over the past couple of years and so have the construction costs associated with it. Builders are looking for any way they can to shave costs and save money. Before you go out and start looking at new construction homes, check out these 6 reasons you should hire an agent to represent you before you sit down with a builder.
Site agents are representing the BUILDER, not you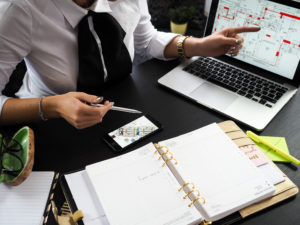 Site agents have entered into a contract with the builder. This means they have a fiduciary responsibility to work in the best interest of the builder, not you. Most builders also use "Builder Contracts" designed to protect the seller over the buyer. By using a Buyer's Agent who is familiar with new construction processes and agreements, you can ensure your best interests are being supported.
Going unrepresented doesn't save you money
Builders take commission fees for Site Agents and Buyers' Agents into consideration when figuring their bottom lines. When you choose to go unrepresented, either the Site Agent will receive the buyer's side commission or the builder will increase their bottom line by not paying the buyer's agent. Either way, you won't capitalize on any potential savings and are still unrepresented.
Building can be a long, complicated process
You wouldn't go to court without a lawyer, why build a home without representation? The building process has many steps with documents and legalese that can be hard to navigate alone. From the initial lot purchase to the final walk-through, an agent experienced in the process can guide you through a seamless sale.
Building can get expensive fast
What you see is not always what you get in the base price. Builders don't openly advertise the differences between upgrades or basic packages in a display home. An experienced agent can negotiate these "upgrade" features that a site agent may present as non-negotiable. Plus, changes and upgrades after the initial contract can add up quickly without representation.
Builders build more than one home at a time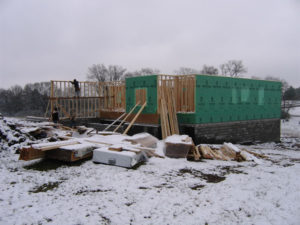 There is nothing more frustrating than hearing the words "delayed due to weather" or "it will be done next week." Delays can be both costly and stressful. Having an experienced agent there to monitor and push the construction along in a timely manner can make the difference between closing on time or weeks after deadline. That could mean the difference between paying an extra mortgage or having a little extra cash in hand come moving day!
Not all builders are built the same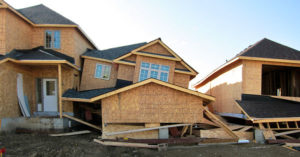 Like anything you should do when thinking about buying a home, you should do your research on the local builders in the area.  Are they a custom builder, how many homes do they build a year,  how does their product stand up over time, are they easy to work with? These are just some questions you should be asking. Using your agent that's familiar with new construction can help gather that information for you so you can make the best possible decision.