In the entire Kansas City metro, there is one – and only one – car wash that can be proclaimed "the best." Many car wash enthusiasts have challenged the designation, but after recently winning Aaron's affection – I'm 1000% sure this one will never be topped.
Aaron washes his car…a lot. Always on the go, it makes sense that he stops into car washes at least once a week. Usually, he'll snag one near the office or pop into something quick between showings and listing appointments. After a Buy Sell Live KC open house in south Overland Park a few weeks ago, I challenged him to find flaws in my absolute favorite wash.
He accepted.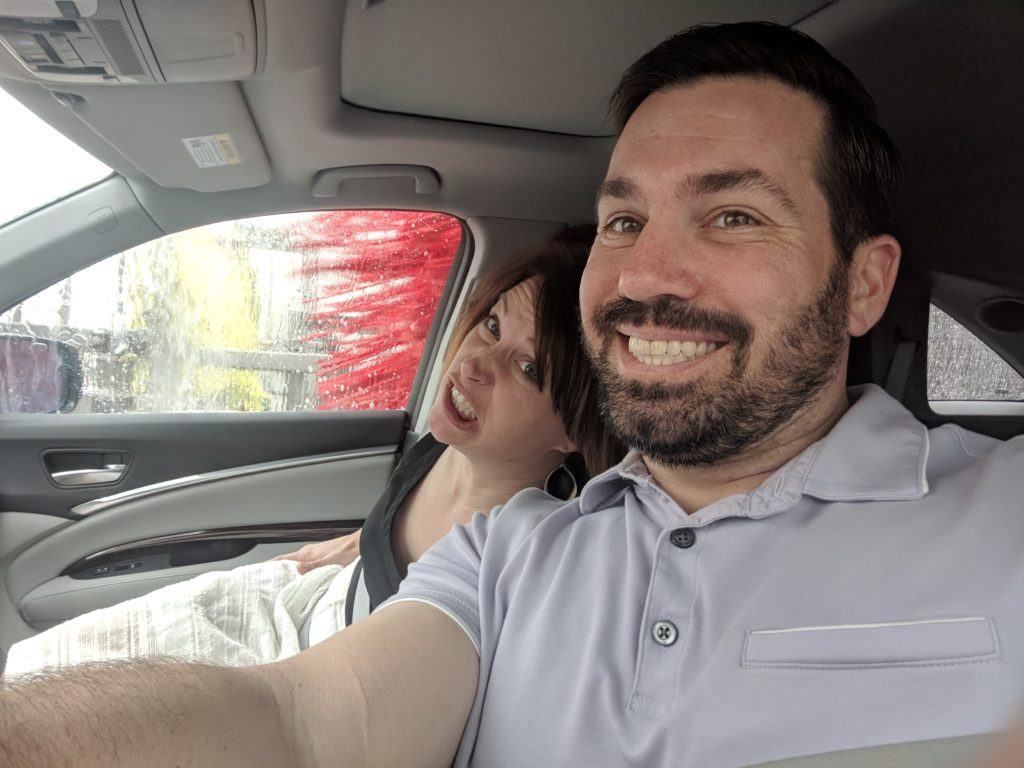 About 9 years ago, I lived at Metcalf and 135th Street. I regularly invested far too many hours into wandering Target. Conveniently, right behind the building before you merge onto 69 Highway, there is the Travel Clean Car Wash. Regardless of how much time had been wasted away while shopping, I could still reclaim a productive afternoon by ensuring my car was washed and vacuumed to perfection.
Pulling into the wash, you're greeted by the expected technician that ensures your wheels are where they're supposed to be. With a forceful blast of the undercarriage and the gear dropped into neutral, you begin your journey through the most colorful, fruit-smelling tunnel you could ever imagine.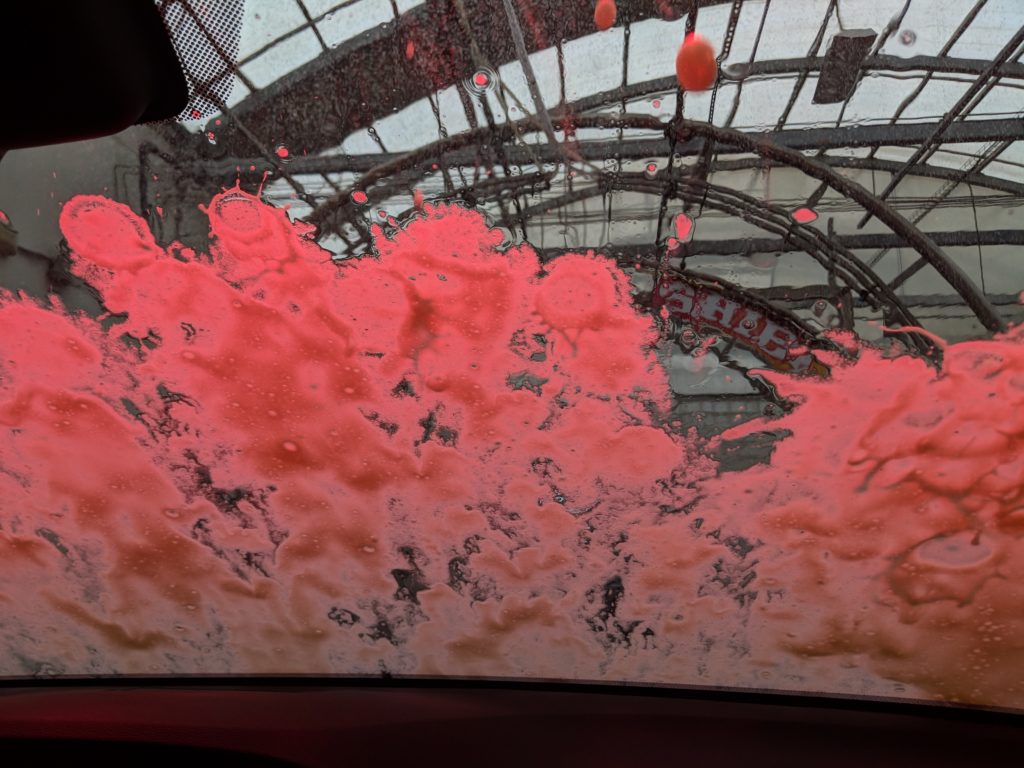 Along the way, Elmo, Cookie Monster and Winnie the Poo swing from the ceiling – waving and watching the fun for themselves.
A rainbow of soaps hits the glass from every angle. Look any direction – water cannons and scrubbers go to town on removing dirt and grime. Lights flash. Water splashes. The crystal clear rinse makes your heart skip a beat. And then you roll into the dryer. Blasters hit from every angle – brushing away the last of the droplets before you return to the sunny day outside.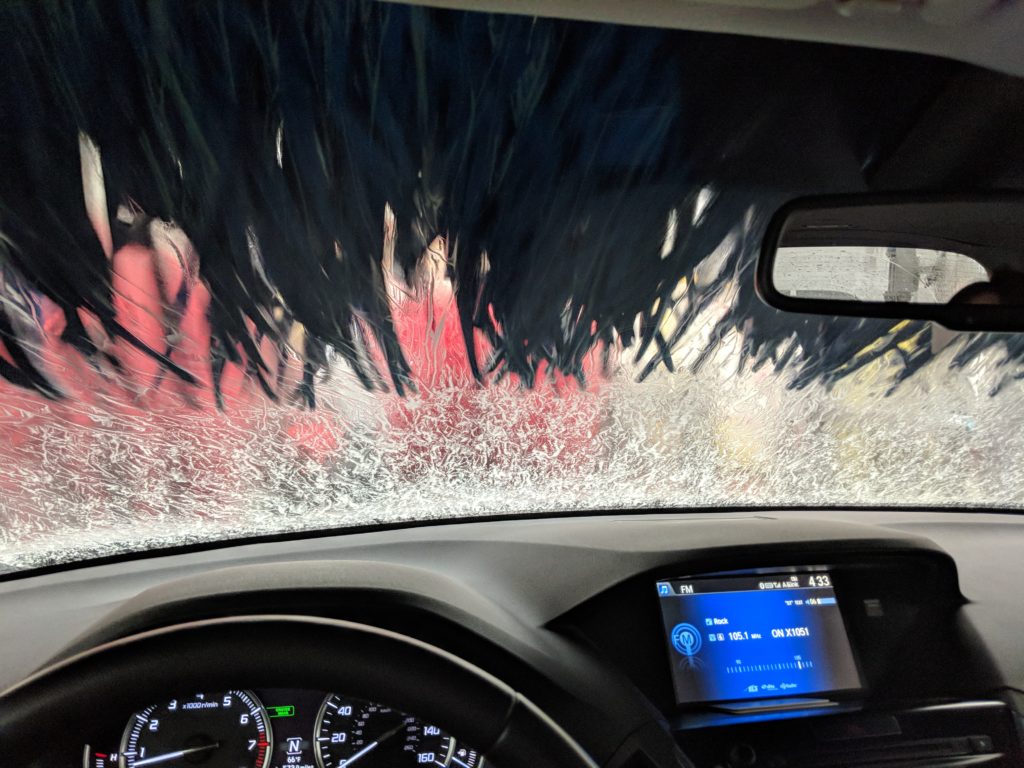 Just when you think the journey has ended, you kick the car into 'drive' and round the corner to a sea of professional-grade vacuums. Each and every one grabs dirt and dust from the farthest reaches of the car's interior. In only minutes, you've covered almost every surface.
That's when you realize they handed you a giant-sized wet cleaning wipe when you paid. A fast wipe of the dash, steering wheel and console leave an unprecedented sheen as you pull away in your shiny wheels.
Today, Travel Clean is more than 30 minutes out of my way. I rarely shop in the area, I don't live nearby and work is far from close. But still, it's more than worth the trek.
I dare you to find one that's better.